Youi Insurance Roadside Assistance
Posted by NZRA on 6 December 2017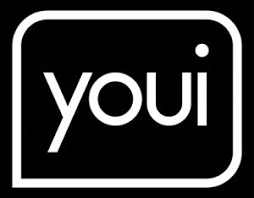 MEDIA RELEASE
6th December 2017
Youi partners with New Zealand Roadside Assistance Limited
Youi NZ today announced it had partnered with New Zealand Roadside Assistance Limited (NZRA) to deliver the national 24/7 Youi Roadside Assistance service.
NZRA provides roadside assistance services to many leading New Zealand insurers, brokers, retail and general fleet companies and the Youi partnership will see NZRA deliver dedicated assistance services to Youi NZ customers.
Youi CEO Frank Costigan said "the partnership with New Zealand's leading roadside assistance provider was in line with Youi's planned market growth and ensures our expanded car insurance customer base is appropriately supported with effective national roadside and accident management assistance."
"The partnership brings together Youi NZ customer service focus and insurance expertise with the strength of a leading New Zealand Roadside Assistance provider that has more than 15 years experience in the delivery of national roadside assistance services."
New Zealand Roadside Assistance Ltd CEO Paul Gostick said "the NZRA team are delighted to partner with Youi NZ to deliver dedicated roadside assistance services to its customers."
"Our roadside services are delivered by a team of automotive experts that will provide industry-leading national assistance to Youi customers."
NZRA and Youi Insurance will work in partnership to provide additional roadside assistance services to Youi customers including away from home emergency accommodation benefits, extra towing, key retrieval and breakdown services.
Mr Costigan said "the partnership will deliver improved outcomes by ensuring Youi NZ customers are provided with a highly-efficient roadside assistance service supported by leading digital solutions."
"After a comprehensive market review we found NZRA provided the best range of benefits and services for our customers and we are pleased to confirm them as our 24/7 Roadside Assistance partner," Mr Costigan said.